Every November 11th people gather at cenotaphs and memorials across Canada to remember the sacrifice of those who gave their lives in service of the country, but this year will be different.
2020 marks the 75th anniversary of the end of the Second World War, the most traumatic event in modern history. This is an important commemoration because that war is now passing from living memory. In 2010 John Babcock, Canadian last surviving First World War veteran passed away. His passing ended our nation's living connection with the most traumatic event in this nation's history.
It won't be long before this link with the Second World War is severed too. In 2019 there were 33,200 surviving Canadian veterans of that war, and their numbers are dwindling fast: their average age is 95. We can be fairly certain none will be around for the 100th anniversary.
The importance of this living connection means it's an important time to reexamine our collective memory of the war, and recommit to passing those memories on to the next generation. It's important because Canada's experience in the two world wars provides important lessons for us today.
Just one important example is the lesson on collective action. How and why did Canadians band together to fight in wars that need never have come to Canada's shores?
Canada mobilized its economy during the Second World War on a gargantuan scale almost overnight. Canada's defense spending was 0.5% of GDP in 1938, but had risen to 37% of GDP by 1943. How could our economy be retooled so fast, and why were Canadians willing to work collectively towards this common goal? This is vitally important for us to understand today because we need to reorganize our economy with similar scale and speed to confront climate change. Canada's experience in the wars provides important answers.
This brings us back to what we do at On This Spot, and what we can do to help make military history matter to Canadians. Our purpose is to make history accessible to the widest number of people and make it interesting to them, get them to engage with it, and military history is a central focus.
How can we tell these stories with our app? There's a few ways.
1. Battlefield Tours
On This Spot came out of my passion for military history. The first city I did then and now photography at was Nagasaki, juxtaposing the direct aftermath of the atomic bombing with photos of the city today. The idea for a history app came out of days spent walking the sands of Juno Beach. These experiences, as well as visits to Dieppe, Omaha Beach, and Berlin, formed the basis of our first way of military history storytelling: battlefield tours.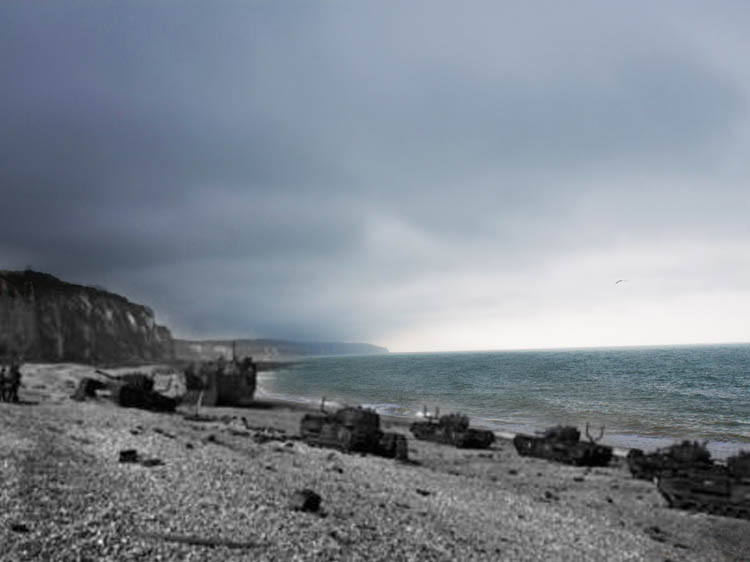 These use then and now photos to tell the story of a battle, but there aren't many battlefield in Canada, which is our main focus (the Plains of Abraham is one notable exception).
2. Military Bases and Installations
Across Canada there are many military bases and installations that we can and have used for walking tours. In Ucluelet, for example, we made a tour based on the World War II era seaplane base that is now a boat launch. We've done photography at the naval batteries protecting CFB Esquimalt, as well as at the Commonwealth Air Training Plan air fields in Vulcan and Fort Macleod. There are many former military bases and sites across Canada we can use to tell the story of Canada's military history.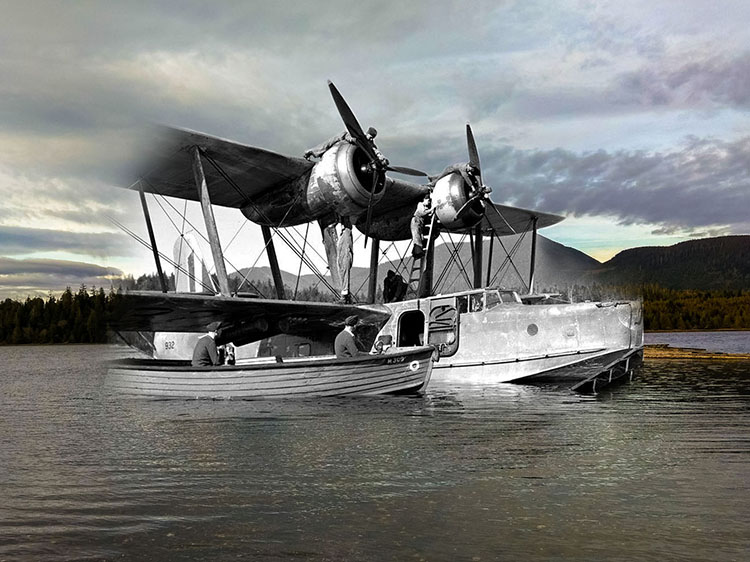 3. Cenotaphs
Cenotaphs are a window into the history of the world wars in every community across Canada. We can build walking tours around the cenotaphs that tell the stories of the men and women whose names are carved on them, and use photographs of Remembrance Day ceremonies in the past to show the veterans when they came home.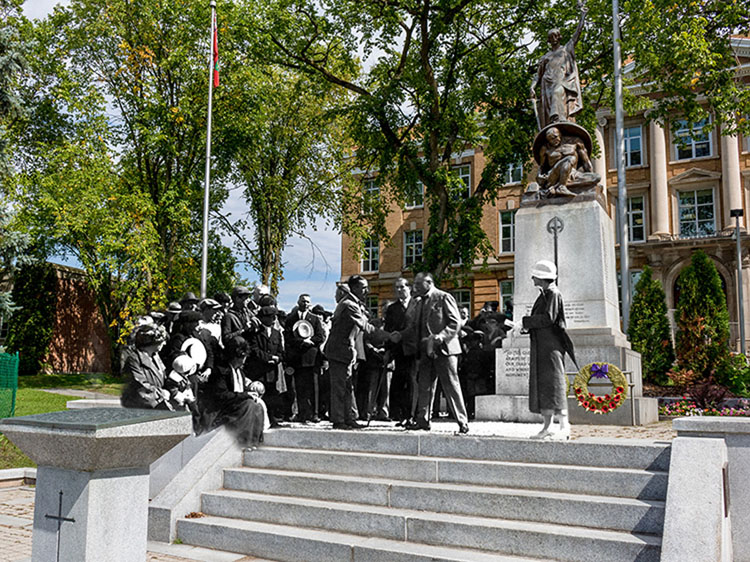 4. Photos throughout the community
Military themed photos can be found throughout the community, such as military parades or photos of troops leaving for overseas service. We can also use photos of Canadian communities taken during wartime and use them to tell the story of the home front. Sometimes–if we're lucky–we can use photos of named individuals who fought overseas. This is what we did with Hugh Berry in Strathmore, who was later killed at Passchendaele.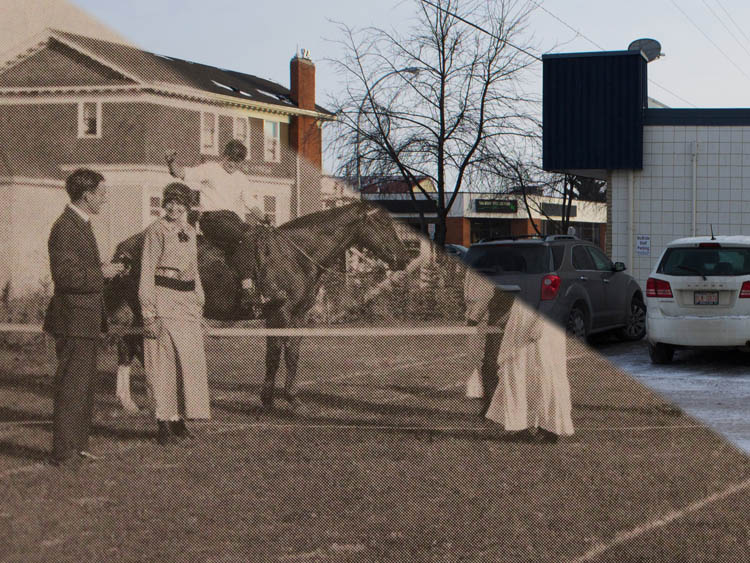 5. Museum Listings
Of course the most obvious place for anyone to begin learning about Canada's history is at one of Canada's many military museums. We can help here too by listing all 94 military museums across Canada. We've added them to our Nearby feature at no cost, giving them their own section in the app and markers on the map so we can encourage all our history-obsessed users to visit them.
These are some of the ways we can focus our work on military history, and there's a number more we're working on, which I'll be focusing on in another blog post later this month.