We've been planning this phased rollout of new content since last summer and are far enough along to announce what we've got in store for the rest of the spring and early summer.  It's an armful!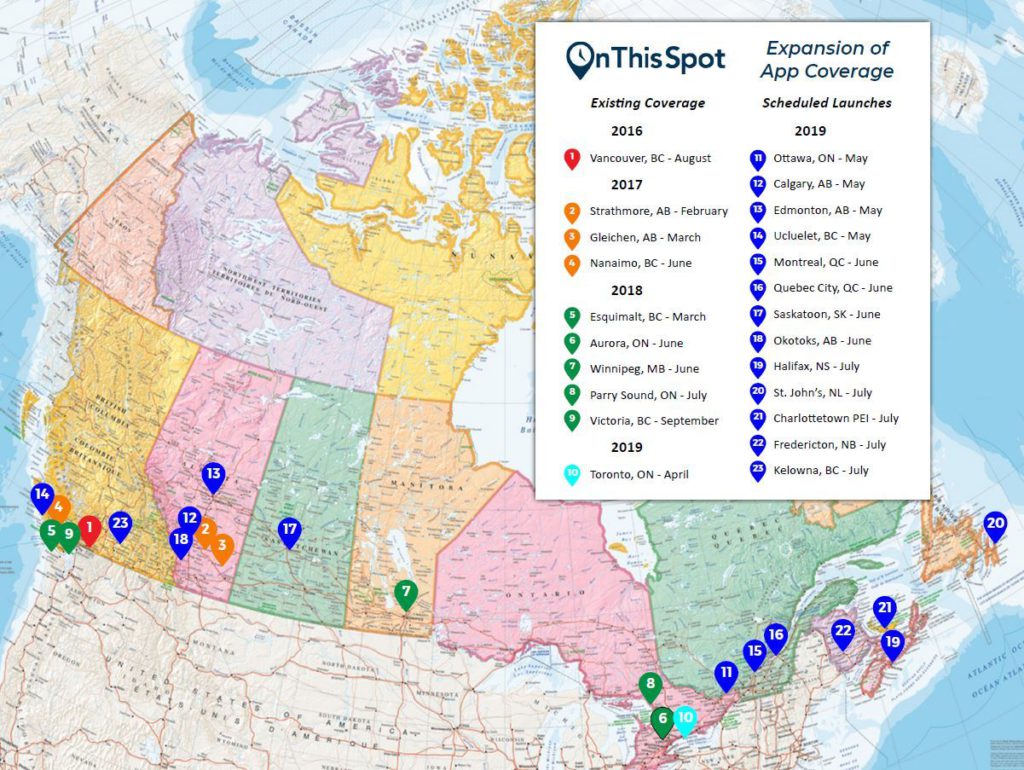 Since we started this project in 2016 we've been slowly working out the kinks and gradually getting better at producing and delivering walking tours and hundreds of then-and-now photo sets, improving the app and adding new features, and ironing out our revenue streams. Now that we've brought on a lot of talented new team members we've supercharged the process and laid the groundwork for an app that can conceivably come to cover all of Canada in a surprisingly short time–all without compromising on the high quality of history writing and photography we're constantly striving for!

Within the next four months we will have walking tours and hundreds of photo opportunities in every province in Canada, including most of the country's major cities.

Ross and I are attending the Canadian Museums Association Conference in Toronto next week. Combined with the impending launch of all our new content, we are hoping we can make a bit of a splash on the national stage. We can't thank enough all the partners, friends, family members, and new team members who have contributed so much to allow us to get to this point.

It's thrilling to see how far we've come and we can't wait to see what the summer brings. Stay tuned and wish us luck! And if you happen to live in one of our 13 new partner cities, be sure to check out the app when we launch there and tell us what you think.

– Andrew & the On This Spot Team