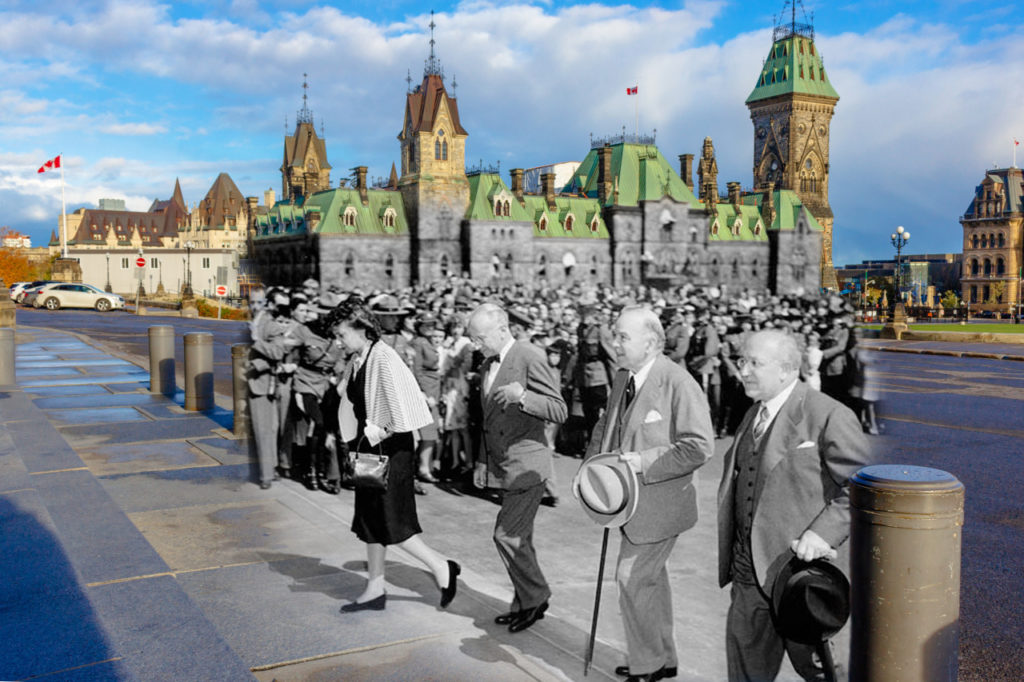 June 26, 2019
The coverage includes 60 historic photos we've recreated and a walking tour around Parliament Hill that shines a spotlight on the history of the Canadian Confederation through events in the nation's capital, from the founding of the city in the 19th Century to the burning of Parliament in 1916, and the Cold War odyssey of Igor Gouzenko.

This is a fantastic free activity for residents and tourists alike who want to get an exciting new perspective on Canadian history. Try it out and let us know what you think!

Check out a set of our Ottawa photos at https://onthisspot.ca/cities/ottawa or check out the tour online if you can't make it to Ottawa at https://onthisspot.ca/cities/ottawa/capital
Have a Happy Canada Day!