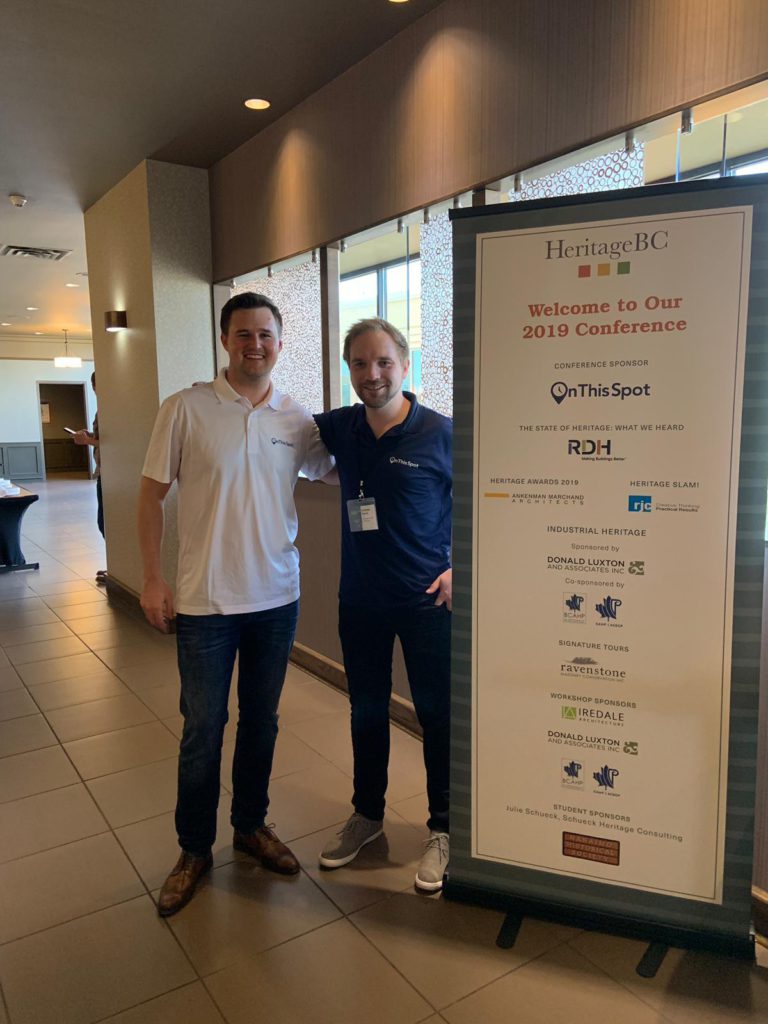 May 16, 2019
In keeping with our work to figure out how we can best work with local heritage organizations, we sponsored Heritage BC's 2019 conference in Nanaimo last weekend! We had a blast working with the wonderful people at Heritage BC to meet as many of the 150 delegates we could (record turnout apparently!) We met fascinating people from every corner of this province and came away with a lot of lessons for how we can better work with local heritage organizations and indigenous groups to turn the OTS app into an unparalleled history resource!  

I'll also say that since this was just our second conference–after the CMA one in Toronto a couple weeks ago–and the first one we've ever sponsored, I have to say it was it was a bit of a rush seeing our logo all over the place, and getting shout-outs from so many illustrious participants! We've come a long way in a couple short years!

Our Nanaimo Guided Walking Tour

The conference is in Nanaimo, a city we happen to have covered with 400 then and now photo sets and six walking tours in 2017. So to show off the app we took conference participants on a guided walking tour using our Nanaimo's Waterfront tour (which you can read here: https://onthisspot.ca/cities/nanaimo/waterfront). We think people loved it!
Thanks Heritage BC and everyone we met there for the wonderful time and we can't wait till next year's!