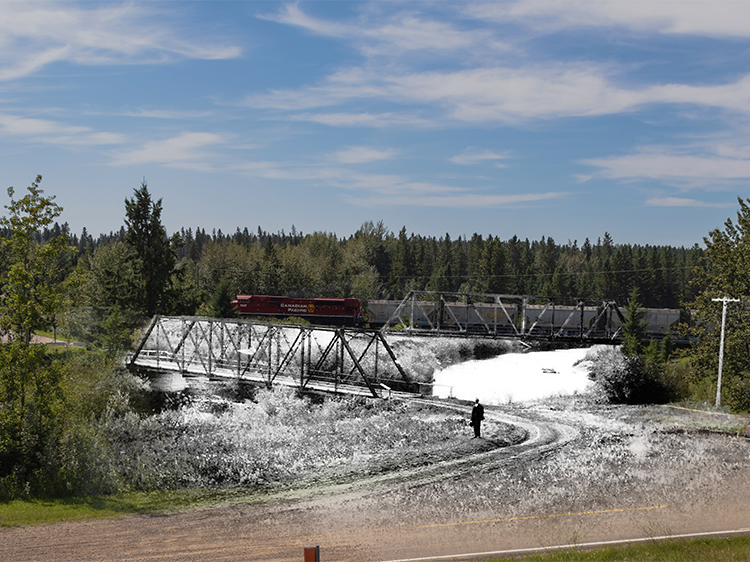 We're happy to announce our launch in Blackfalds! This launch was the result of months of planning and partnership with the Blackfalds Historical Society and Lacombe Regional Tourism. We also want to thank Judy Carleton for the time she's spent helping move this project forward.
This is the start of a large, 6-location project done in partnership with Lacombe Regional Tourism featuring Bentley, Clive, Alix, Eckville, Lacombe, and of course, Blackfalds. So be sure to check back often to see all our new content on each of these amazing places!
Europeans began settling the place that would become Blackfalds in the late 1890s. By the early 1900s it had developed into a thriving townsite along the railway line and the centre of a fertile farming district. Now, this vibrant and youthful community is well known for its outstanding sporting and leisure opportunities, trails and parks, and family friendly events. While in the community, we hope you'll join in our local enthusiasm for play and also learn about the thriving businesses and dedicated residents that have brought about the growth of Blackfalds.
You can view some of the then and now photo opportunities here and explore the early history of Blackfalds.
Let us know what you think, we always appreciate the feedback!
Also, be sure to keep an eye out for our upcoming Virtual Museum Tour of the Wadey House Visitors Centre in Blackfalds! For those who don't know, Virtual Tours allow visitors to take their own tours of the museum and its exhibits from the comfort of their own home using their desktop or mobile device. Simply put, it's like Google Maps Streetview but for the inside of Museums.