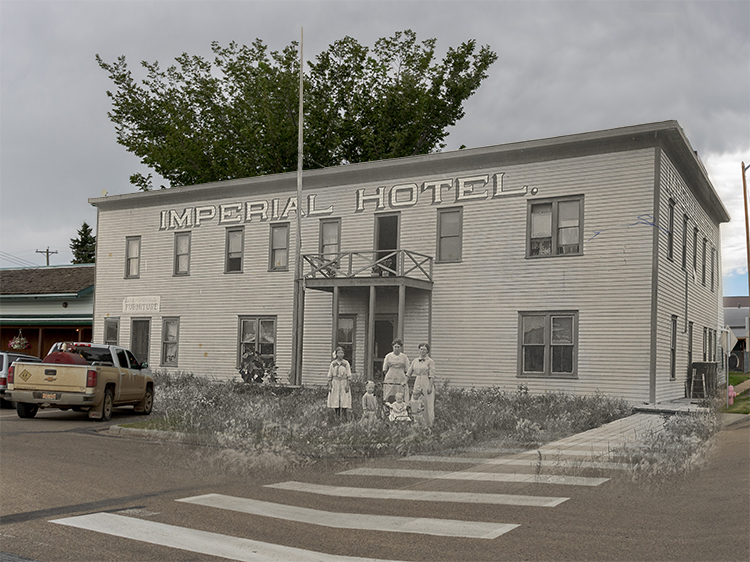 Alix, Alberta, is the latest town to get the On This Spot tour treatment! Working with Lacombe Regional Tourism again, we were able to map out 21 interesting historical tour spots with then and now photos!
Alix was originally named Toddsville after Joseph Todd who first came to the area in the spring of 1900 from Michigan. The original quarter, which the Todds homesteaded, eventually became the site of the Village of Alix. The Village of Alix was officially incorporated on June 3rd, 1907.
As Canadian Pacific Railway was established in the area, the President of the Canadian Pacific Railway, Sir William Van Horne, changed the name to Alix, after the first white woman settler in the area, Mrs. Alexia Westhead. Alix was home to Dr. Irene Parlby, who in 1921 was appointed Minister Without Portfolio when she was elected to the Provincial Government. She is one of the "Famous Five", captured in the sculpture of that name, honoring women who gave outstanding leadership and service to the Province of Alberta
Be sure to check out the entire tour with then and now pictures of all the spots here, and let us know what you think! We'd also like to take a moment to thank the Village of Alix and Lacombe Regional Tourism for their support throughout the process!