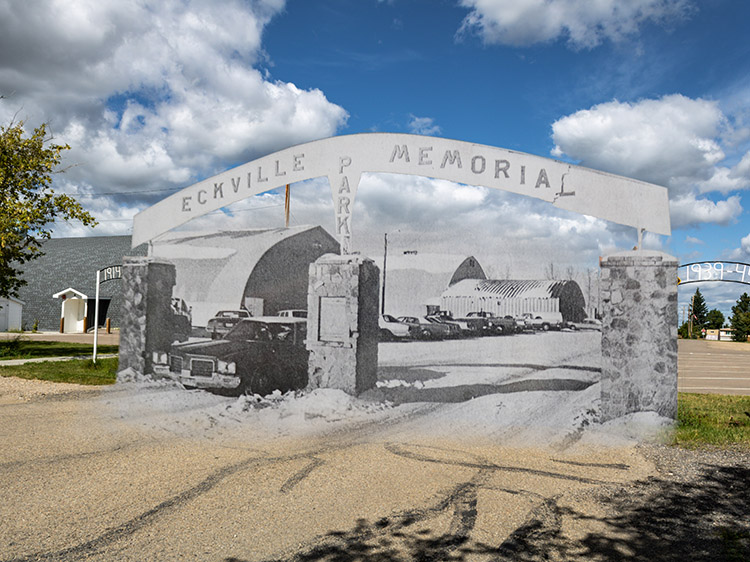 We're pleased to announce that we are now featuring Eckville, Alberta, on our website and in our app! Thanks to the patience and support of our partners at the Town of Eckville and Lacombe Regional Tourism, we were able to create 30 interesting tour spots around town with a majority clustered down 50 St.
Eckville gets its name from A. E. T. Eckford, a pioneer citizen. Eckville relocated to its current location in 1912, after the Canadian Northern Railway completed its local line. The current location on the Canadian Northern Railway was briefly known as Kootuk, but the name Eckville prevailed. Eckville was incorporated as a village in 1921 and became a town in 1966.
Check out the photos here and let us know what you think, as always we appreciate the feedback! Or, download our app for free and get the enhanced experience! The On This Spot app is available on both Android and IOS devices for free and hosts all our other tours as well, so check it out!