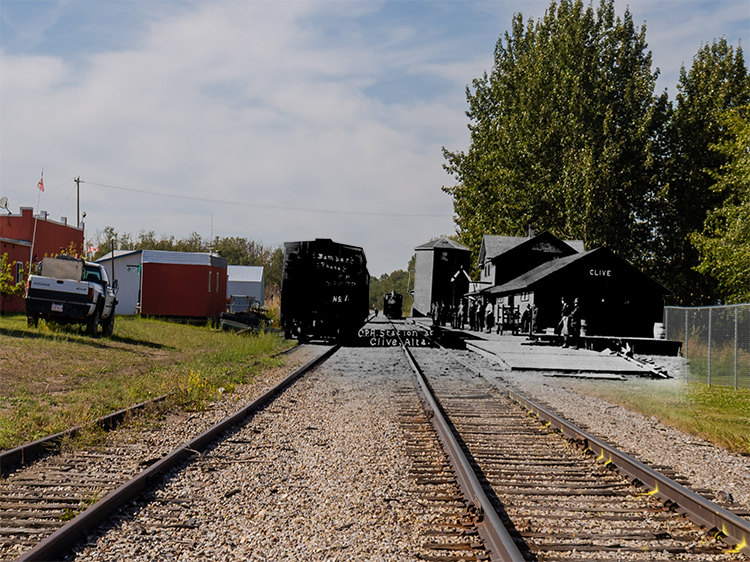 We're proud to announce the launch of the village of Clive in the On This Spot app! Through the support and partnership with the Village of Clive as well as Lacombe Regional Tourism, we have created an intriguing tour laced in local history.
Established in the early 1900s, the village was first called Valley City, but was renamed to avoid confusion with a town in Ontario. It became Clive, named for the general behind much of Britain's conquest of India. The first train arrived in 1910, bringing an influx of settlers into the village. Though the trains no longer stop in Clive, today it is a prosperous rural community boasting parks and amenities.
Make sure to check out the full content on our website and on the app (available on both IOS and Android). You'll be able interact with all the then and now photos taken by our professional photographers with our signature slider feature!
We are extremely grateful for the opportunity to work with the wonderful people at the Village of Clive and Lacombe Regional Tourism, and we want to thank everyone involved who helped make this project possible!